The system back plane for the Whizz80 has been redesigned and refined.
I've been using Eagle to design the schematic for the Whizz-80 computer. I originally started to hand wire parts of the circuits on prototyping PCB board but found that point to point wiring was just too hard, so I've now decided to get PCBs manufactured instead.
So I'm starting with the System back plane – this is a rather easy board to produce as it is almost a 'strip board' but with a custom silk screen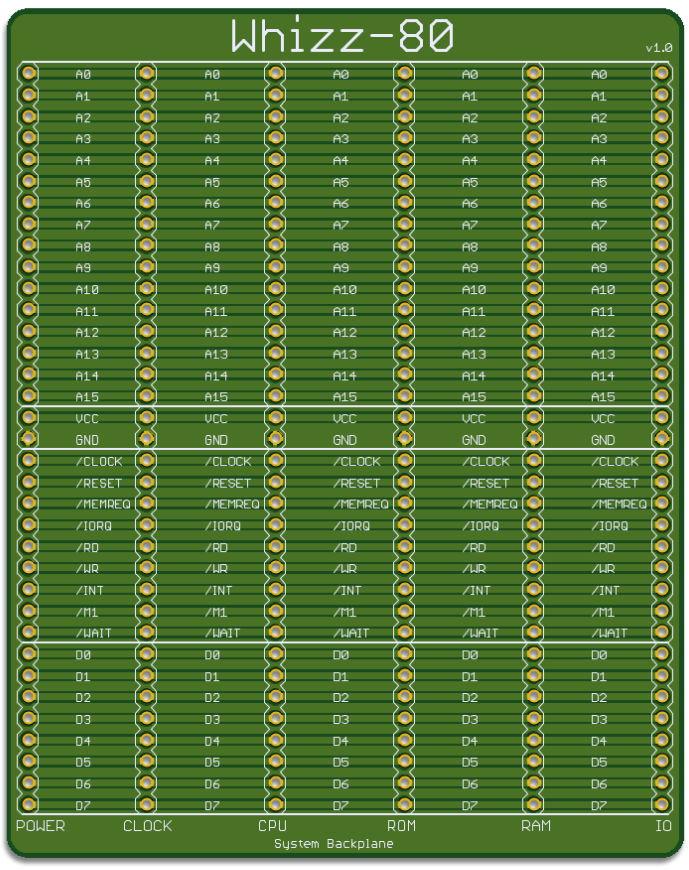 I can only produce a board that is 100mm x 80mm in size with the current version of Eagle that I am running (the Express version). This should be big enough for the system backplane, but for the IO board I might need something bigger.
I've sent the system backplane off to be manufactured. I'm getting 5 prototypes so hopefully I should get them in a week or so.