My 555 LED Flasher custom made pcb circuit finally arrived. Yay!
Previously I had designed this circuit and pcb layout as a test run (see previous post) and sent it off to OSHPark for manufacturing. It turned up in the post for last night.
It took about 3 weeks from time to placing the order to me receiving it, which seems quite reasonable for a part time hack like me. I don't need high turn around times.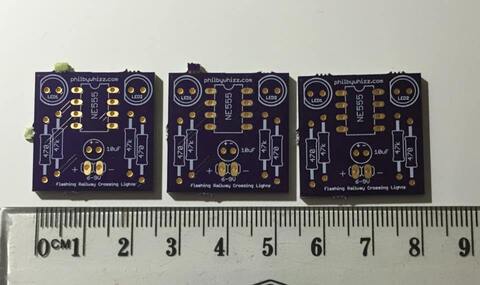 The PCB board looks really nice and well made. I could never get this much detail or compactness if I attempted to create a PCB on my own at home (hate playing with nasty chemicals!) But the proof will be when I solder in the components.
If I get some time this weekend I might have a go at transferring the components from the breadboard and soldering them onto the PCB. Once this is done then my workflow from design to finished product will be complete.
Sadly, the board wasn't successful as I had hoped: Follow up post